A loose wash of watercolour is what creates the distinct style of this artist; one whose work I've been following for over a year. The portfolio ranges from prints to custom illustrations; all of which carry the signature style of Annalisa Ravelli. I particularly enjoy the work of this illustrator because of her loose style of painting which, personally is a technique I find hard to achieve. As an illustrator myself, I tend to lean towards images of high contrasts and sharp lines, however, I appreciate the control of limiting yourself to muted-down colours which I think this artist is capable of.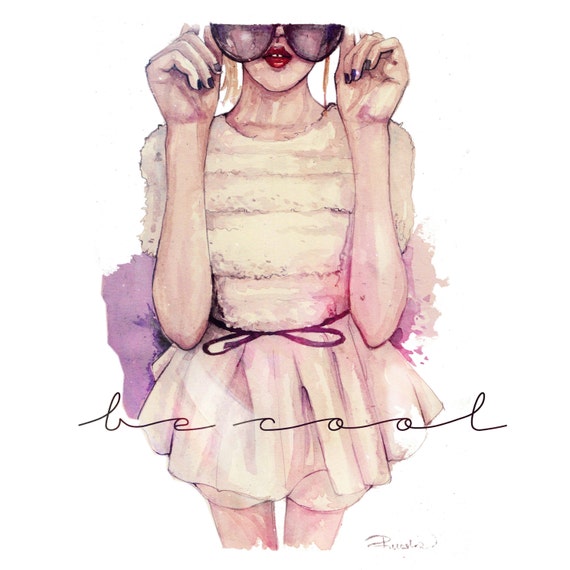 'Be Cool'
'Shut Up And Kiss Me'
Entitled 'Hello Loubies', this illustration is a testament to all things feminine; Christian Louboutin footwear.
'The Drew' and 'Cherry Red Celine'